About Chinchilla Cats"Schoenweg" British Shorthair
Dear Cats lover ,Thank You
for visiting our personal @ChinchilaCats@"Schönweg" Blog.
No One can resist the charm of our Purrrfect even-tempered "teddy-bears".
In our cats we try to keep the Special British Shorthair type with wide open eyes, joyfull look and famous" Cheshire Cat smile " ,described in Lewis Carroll book.
These are unique ,unforgettable features which make our kittens and cats easy recognizable among numerous "Chinchila cats"
This special look got special name among the cats breeders "Schoenweg Look ".
Our motto "We dont have Champions Here ,the future Champions Here just born!"
Many "Schoenweg" kittens are already living in New loving homes as companions in different countries of the world ,participating at FIFE, CFA,WCF,TICA Cats Shows as Great Winners.
Our British Shorthair cats are not kept in cages or enclosures, but live as a part of the family.WE wish they live in a new home in the same way.
We lead our hobby breeding work seriously . In oder to keep special "Schönweg Look " and get healthy , joyfull kittens
100% Traditional British Shorthair
we use mostly the stud cats which were born here in our own home .
The pedigrees of the kittens usually contain the several different cats of "Schoenweg" lines .
All the cats had been tested for PKD and FeLV negative
and have BLOOD GROUP "A"
According to our 6 year tradition the Blog organised not like any usual Cattery Page and Cats Stores.
Breeding is just my hobby thats why not every kitten is for sale . Some of them stay at home for our own breeding work
Keep up with all the latest news
from @ ChinchillaCats@"Schoenweg".
You may see our cute "Schönweg "kittens, how they growing up in progress and their Cats Career results HERE Right NOW!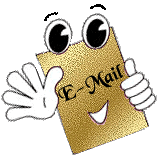 P.S. dont forget to have a look on previous "Schönweg" kittens under "OLder Posts " on the bottom of this page.